Cost of Dental Implants – McKinney, TX
A Lifelong Investment in Your Smile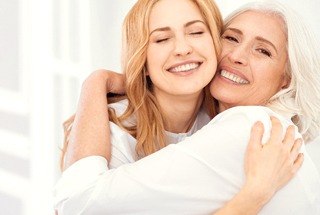 If you're trying to compare the cost of your dental implants in McKinney to someone else you know who's had them placed, you're probably wondering why the price doesn't match up. There is one commonality when it comes to this type of tooth replacement – they're costly. But depending on a variety of factors, you may or may not spend more than someone else needing dental implants. Each person's treatment needs are different, so take some time to learn more about how we determine the cost at Marble Dental Care.
Types of Dental Implants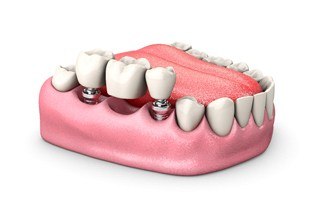 When meeting with Dr. Hegazin for your initial consultation, you'll discover the most important factor in determining how much you can expect to spend is the type of dental implant you'll be receiving. Much of this is largely based on how many implants you need. From a single tooth to a full arch, this versatile treatment option means the more implants you need, the greater the chance you'll be spending more.
The different types of implants include:
Single Tooth Implant – If you only have one tooth missing, we will use a single implant to replace it. This will not only replace the root structure of the tooth, but a customized crown will sit on top of the implant, providing an aesthetically pleasing appearance.
Implant Bridge – If you have more than one tooth missing on a row, it is in your best interest to opt for an implant bridge. Traditional bridges require altering naturally healthy teeth by placing caps over them to serve as anchors. With an implant bridge, your natural teeth are untouched, and your jawbone continues to receive the stimulation it needs to stay strong.
Implant-Retained Denture – As the costliest version of dental implants, when you're missing all your teeth along an arch, an implant-retained denture can give you the stability and support you need to feel confident eating, speaking, and chewing once again.
What Are the Stages of Dental Implant Treatment?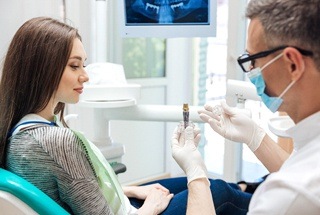 The process for receiving dental implants is the same, no matter what type you receive. Your dentist in McKinney will start by administering local anesthesia to ensure you are comfortable throughout the procedure. Then, he will make a small incision in the gum line and drill a hole into your jawbone to position the implant. Once he stitches up the area, you'll be sent home to allow osseointegration to occur, which means the implant must properly fuse to the bone in order to prevent implant failure.
Once you've healed completely, you'll return to our office to have the abutment placed, which connects the implant to the restoration, before finally receiving your custom-made crown, bridge, or denture. The dental lab is responsible for creating your custom restoration, and work alongside the dentist to ensure the color, size, and shape match to your natural smile.
Each phase of the process incurs a separate fee. These include:
Initial consultation
Anesthesia
Implant placement
Abutment
Custom restoration
It's also important to note that if you need any pre-dental implant work, such as bone grafting or gum disease therapy, there will be an additional cost.
Are Dental Implants Worth the Investment?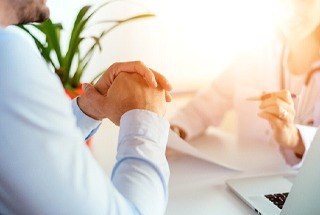 There is no doubt that making a decision to pursue dental implants is a wise investment. Yes, there are multiple tooth replacement solutions available, but only with dental implants will you achieve the longevity and stability you desire from a fully restored smile. Some of the additional benefits that make them a worthwhile investment include:
Easy to clean – You need only a toothbrush, toothpaste, dental floss, mouthwash, and commitment to visit your dentist for regular checkups and cleanings to keep them clean.
Natural look and feel – Because the dental lab will work with the dentist to ensure your restoration matches the look of your smile, you can rest easy knowing your new fixture blends in seamlessly with the rest of your smile. Dental implants also give you the functionality you need to feel confident in performing day-to-day tasks such as eating and speaking.
Does My Dental Insurance Cover Dental Implants?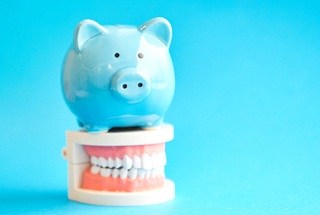 Most dental insurance plans do not cover dental implants; however, it depends on your individual plan. But what you can find relief in is knowing parts of the process may be covered by your insurance, including:
Anesthesia/Sedation
Custom Restoration
Preparation (initial consultation)