Lumineers – McKinney, TX
For Jaw-Dropping Results with Minimal Prep
Do you have discolored, cracked, or otherwise imperfect teeth that prevent you from smiling confidently? What if you could erase all those flaws in as little as two visits? Thanks to Lumineers in McKinney, that's a possibility! Their ultra-thin porcelain makeup allows Dr. Hegazin to correct a number of cosmetic flaws without removing any of your enamel. For more information, contact our dental office today.
What Are Lumineers and What Benefits Do They Provide?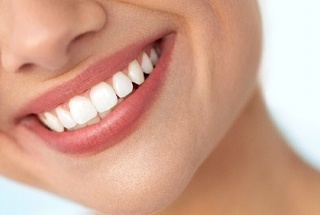 Like veneers, Lumineers are custom-made from high-quality porcelain and designed to correct everything from tooth discoloration to chips in a single treatment. However, there is one distinct difference: they don't require any enamel to be removed in the preparation process! So, not only do they preserve your tooth's natural structure, but they also:
Dramatically change the appearance of your smile in just two visits
Reflect light like your own teeth, making them life-like in every sense of the word
Can last 10+ years with proper care
What Is the Lumineers Procedure Like?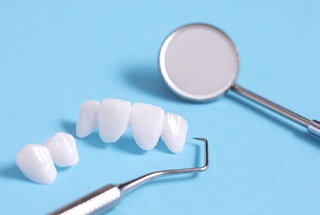 Your journey to your dream smile begins with a consultation with our cosmetic dentist in McKinney, Dr. Hegazin. After conducting a thorough exam to ensure you are a candidate, he will discuss your smile goals in-depth, particularly the color, size, and shape of your teeth. Once you have solidified the details of your new and improved teeth, we will take photographs and impressions for the Lumineers dental lab. Since none of your enamel is removed in the preparation process, you won't need to wear temporary veneers while you wait for the permanent ones to arrive. About two weeks later, you'll come back for your second visit to have your Lumineers cemented in place. From there, Dr. Hegazin will make any final adjustments to ensure they look and feel spectacular.
Are You a Good Candidate for Lumineers?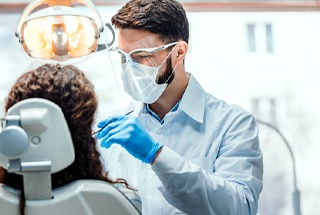 To ensure your dream smile doesn't come at the cost of your oral health, Dr. Hegazin will check for any untreated conditions at your initial consultation, like gum disease or cavities. If he does find anything that needs to be addressed beforehand, he will create a custom treatment plan to address those concerns. However, if your oral health is already in pristine condition, then Lumineers are an excellent choice for patients looking to correct the following flaws:
Minor gaps and crowding
Oddly-shaped teeth
Worn down or uneven teeth
Chips
Cracks
Severe stains or enamel defects
Thanks to Lumineers, you can achieve your smile goals in just two visits (and without removing your enamel!). To learn more about this state-of-the-art cosmetic dentistry treatment, contact our dental office today.