Emergency Dentist Saving McKinney Smiles
Urgent Dental Care Right When You Need It
By nature, dental emergencies tend to happen suddenly and unexpectedly – and often at the most inconvenient times as well. If you or your loved one is experiencing a serious oral injury and/or pain, you need a trusted practice who will make your family a priority now, not in a few days or weeks.
At Marble Dental Care, Dr. Hegazin offers dedicated emergency care to both new and current patients. Whenever our team receives your call, we will find time in our schedule to accommodate your needs as soon as we possibly can. Extended hours are also available on certain weekdays and even some Saturdays!
I'm Experiencing a Dental Emergency! What Now?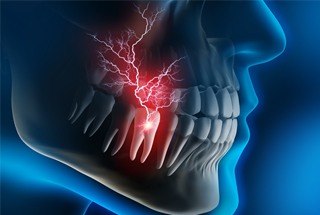 Depending on the nature of your dental emergency, there are some steps that can be taken to stabilize and improve your condition before you reach our practice, including:
Broken tooth? A cold compress can be held against the cheek to reduce facial swelling, which is likely to follow this type of injury. Also, take care to gather up any large, dislodged pieces of the tooth. Bring them with you to Marble Dental Care.
Knocked-out tooth? Keep in mind that reattachment is only possible within a very short window – an hour or so after the accident. Place the dislodged tooth back in its original socket or in a container of milk to keep it moist. Contact our McKinney practice as soon as possible for further instructions.
Serious toothache? Floss and rinse thoroughly, paying special attention to the area around the hurting tooth. There may be something stuck in place that's causing the pain. While it is fine to take a painkiller until you're able to see Dr. Hegazin, avoid placing it directly on the gum tissue, as this may cause further damage.
How Can I Prevent Dental Emergencies?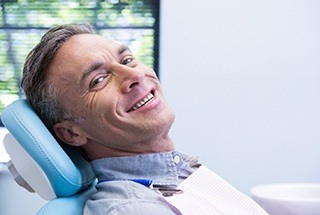 Make sure to schedule regular checkups and cleanings for the whole family every six months! Our team will be able to pinpoint any dental damage or pain early on, effectively preventing it from becoming a serious issue in the future.
Limit any exposure to overly tough or chewy foods. Additionally, don't chew on the ice in your cold drinks.
Wear an oral appliance as directed (preferably a custom-made one from our office) when playing sports and/or if you regularly suffer from bruxism (teeth grinding).
Use scissors to cut through difficult packaging and never your teeth.
Our McKinney, TX practice is conveniently located for patients in the greater Dallas-Fort Worth area. Please don't hesitate to contact us if you and your smile are in need of urgent assistance.