Emergency Dentist Saving McKinney Smiles
Urgent Dental Care Right When You Need It
By nature, dental emergencies tend to happen suddenly and unexpectedly – and often at the most inconvenient times as well. If you or your loved one is experiencing a serious oral injury and/or pain, you need a trusted practice who will make your family a priority now, not in a few days or weeks.
At Marble Dental Care, Dr. Hegazin offers dedicated emergency care to both new and current patients. Whenever our team receives your call, we will find time in our schedule to accommodate your needs as soon as we possibly can. Extended hours are also available on certain weekdays and even some Saturdays!
I'm Experiencing a Dental Emergency! What Now?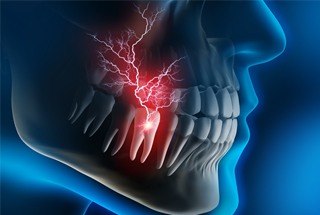 Depending on the nature of your dental emergency, there are some steps that can be taken to stabilize and improve your condition before you reach our practice, including:
Broken tooth? A cold compress can be held against the cheek to reduce facial swelling, which is likely to follow this type of injury. Also, take care to gather up any large, dislodged pieces of the tooth. Bring them with you to Marble Dental Care.
Knocked-out tooth? Keep in mind that reattachment is only possible within a very short window – an hour or so after the accident. Place the dislodged tooth back in its original socket or in a container of milk to keep it moist. Contact our McKinney practice as soon as possible for further instructions.
Serious toothache? Floss and rinse thoroughly, paying special attention to the area around the hurting tooth. There may be something stuck in place that's causing the pain. While it is fine to take a painkiller until you're able to see Dr. Hegazin, avoid placing it directly on the gum tissue, as this may cause further damage.
How Can I Prevent Dental Emergencies?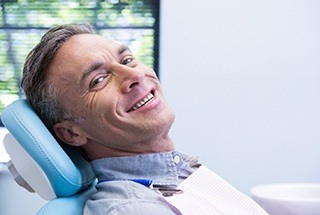 Make sure to schedule regular checkups and cleanings for the whole family every six months! Our team will be able to pinpoint any dental damage or pain early on, effectively preventing it from becoming a serious issue in the future.
Limit any exposure to overly tough or chewy foods. Additionally, don't chew on the ice in your cold drinks.
Wear an oral appliance as directed (preferably a custom-made one from our office) when playing sports and/or if you regularly suffer from bruxism (teeth grinding).
Use scissors to cut through difficult packaging and never your teeth.
Our McKinney, TX practice is conveniently located for patients in the greater Dallas-Fort Worth area. Please don't hesitate to contact us if you and your smile are in need of urgent assistance.
Learn More About How to Prevent Dental Emergencies
Cost of Dental Emergencies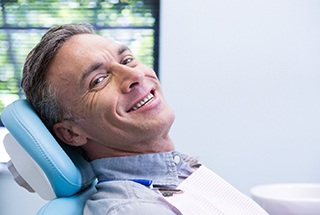 After we've had a chance to look at your mouth and figured out the root cause of your dental emergency, we can give you an estimate of how much it will cost to treat the problem. The exact price will differ since not every dental emergency is the same and some will require more complex treatments than others. Dental insurance needs to be considered as well, as your plan will likely provide different levels of coverage for specific procedures.
Learn More About the Cost of Dental Emergencies
Emergency Dentistry FAQs
When you're facing a dental emergency, many questions can rush into your mind all at once. What should you do? Who can get your smile back to full health? Can the tooth be saved? Although we can't answer all your questions here, we can provide some helpful information so that you don't have to second guess yourself later on when it matters most.
When is going to the emergency room for a dental emergency the right choice?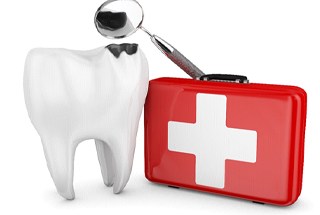 In the vast majority of cases, calling and going to Marble Dental Care for treating a dental emergency is the way to go. After all, Dr. Hegazin is an expert in handling oral problems. However, if the situation involves any of the following, your first visit should be to the emergency room:
Oral bleeding that lasts longer than 10 minutes.
Broken jaw bone.
Severe facial trauma.
Once these problems are resolved, then our practice can address your dental emergency. If you're not sure where to turn for help, give our office a call! We can give you specific guidance for the best possible outcome.
What should I do if I lose a filling or crown?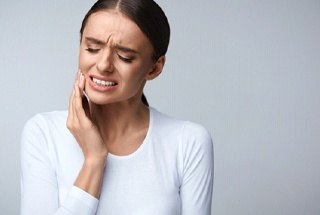 Unfortunately, dental restorations don't last forever, and it is possible to have a dental crown or filling come out. If this happens to you, contact our McKinney office to schedule an appointment right away, even if you aren't in pain. Until you are able to come in, try to reposition the restoration to protect the tooth from bacteria. You can use a small dab of toothpaste to temporarily keep it in place. Keep in mind that we may need to give you a brand new crown or filling, depending on its condition.
Dental emergencies can be stressful and nerve-wracking for everyone involved. We can help you or your loved one feel comfortable throughout the entire process through sedation methods. At Marble Dental Care, we use nitrous oxide and oral conscious sedation to ease our patients' fears. These safe techniques can help you relax and focus on recovering from your dental emergency while we take care of the rest.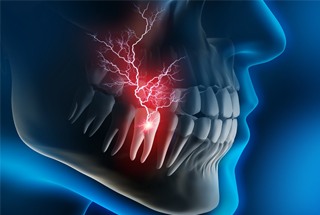 An emergency is no time for hesitation or doubt; you need to be prepared to respond appropriately in any case where your oral health could be in danger. Dr. Hegazin is here to answer questions you might have about dental emergencies; the next time you schedule an appointment, take advantage of the opportunity to voice any concerns. To help you get a head start, here are some of the inquiries that patients bring to us the most often.
What Counts as a Dental Emergency?
Obviously a damaged or lost tooth needs to be treated right away, but beyond that, it can sometimes be hard to tell what's considered a true dental emergency. In general, if there's an intense pain in your tooth and gums that won't go away, or if there's a sudden swelling in your mouth, you should call our practice right away. Lost fillings, crowns or other restorations are also considered emergencies since they can leave the tooth vulnerable to further damage or infection.
Do I Need to Call the Emergency Room?
The emergency room is for cases where an injury or infection in the mouth is causing particularly severe or potentially deadly problems. This includes fractured or dislocated jaws, severe cuts that are causing uncontrollable bleeding, or an infection that's interfering with your ability to breathe or swallow.
That said, for oral health issues that aren't life-threatening but still require urgent care, your emergency dentist in McKinney will usually be a better choice. They'll have the tools and training needed to deal with damaged or knocked-out teeth, and they'll have more remedies available in the case of an infection. (Plus, a trip to an emergency room is likely to be more costly, even if they don't end up fixing the problem!)
What Can I Do If I Lose a Crown or Filling?
The exposed tooth will be sensitive and very fragile; avoid using it to chew or perform other oral tasks while you're waiting for your emergency appointment. You can use clove oil on the sensitive area to relieve some of the pain. Sometimes you can put a crown back using dental cement, although this solution is temporary and only serves to protect the tooth in the meantime. (Dental cement can also be used to seal the exposed area if you've lost a filling, but again this is not a permanent answer.)
What Should Be in a Dental Emergency Kit?
You should keep our office's contact information handy at all times, but in the meantime, you should make sure that you have the right tools on hand in case you need to perform first aid. An emergency kit should include:
A small container with a lid (for holding loose teeth or lost crowns)
Over-the-counter painkillers such as acetaminophen (but not aspirin or ibuprofen since they could thin the blood and can cause excessive bleeding)
Disposable gloves (for safety and hygiene)
Medical gauze (to control any bleeding)
Floss (for toothaches caused by something caught between the teeth)
Feel free to ask for more ideas of what to include in your own kit!