Prosthodontist - McKinney, TX
Get to Know Muna Koro, DDS, MS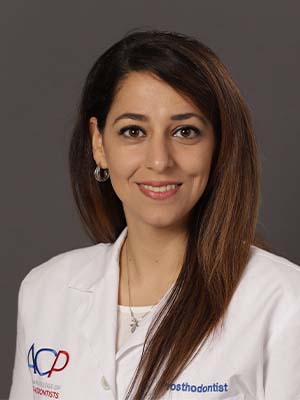 For Dr. Koro, her job is all about making a positive difference in people's lives by giving them healthy and beautiful smiles. As a prosthodontist in McKinney, she is a specialist when it comes to rebuilding and replacing teeth, which means she is particularly skilled at doing full-mouth rehabilitations with dental implants. Her expertise enables us to handle even the most complicated cases with ease. Before you meet her in person, you can learn a little more about Dr. Koro below.
Why did you decide to become a dentist?
Growing up, Dr. Koro needed some dental treatment, and this experience triggered her initial interest in dentistry. She wanted the know the "how's" and "why's," and the field really appealed to her detail-oriented personality. She also liked how her dentist was able to give her a pleasant experience, plus she saw how much art was involved in creating an attractive smile, so she knew that becoming a dentist would be a great fit for her.
Where did you study dentistry?
After obtaining her first dental degree in Jordan, Dr. Koro earned her DDS degree from Loma Linda University, graduating with honors. She went on to practice for three years before deciding to go back to school for specialty training in prosthodontics. She eventually received her Certificate in Prosthodontics as well as a Master of Science from the Texas A&M College of Dentistry. While there, she was given the Robert S. Staffanou Memorial Graduate Prosthodontics Award for exceptional clinical, research and laboratory competency.
Today, she works part-time as Adjunct Faculty in the Graduate Prosthodontics Department at Texas A&M University, and she is also an active member of the American College of Prosthodontists, American Dental Association and Texas Dental Association.
When you're not at work, what do you like to do?
On the weekends, you'll mostly find Dr. Koro spending time with her family, going to church, and participating in community service. She also likes to travel and explore new places, particularly by taking road trips. She has gone on international dental mission trips in the past and hopes to do more in the future.