Selecting the Best Dentist
Trust Your Dentist
When it comes to finding the right dentist in McKinney, you may think that a dental office where you can take the whole family, receive comprehensive care, and feel right at home is too much to ask. It's not! You should receive the dental care you need without having to worry about changing around your whole schedule or taking your family to two or more dental practices. At Marble Dental Care, that's just what you'll get. Dr. Hegazin and his dentistry team offer McKinney residents a wide range of dental care options and appointment times, and we go above and beyond to offer our exceptional dentistry services in complete comfort. When you're ready to learn more about visiting our team, call our McKinney dentist to schedule an appointment. We look forward to seeing you soon.
Meet Our Skilled Dentist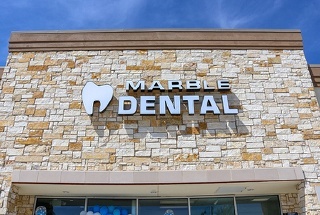 Zack Hegazin, DDS is a dedicated dentist who has believed in the powerful combination of compassion and dental care since he was young. That's why he decided to enter the field of dentistry. Passionate about offering safe, comfortable dentistry services, Dr. Hegazin welcomes patients of all ages, and he loves working with those who experience dental phobia and anxiety with the goal of helping them look forward to visiting the dentist. In partnership with a team of skilled professionals, Dr. Hegazin provides comprehensive dental care for every member of the family.
Comprehensive Dental Care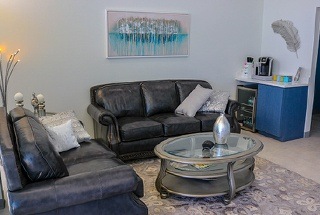 At Marble Dental Care we provide patients with a wide array of treatments to meet their needs at every age and stage of dental development. In addition to basic preventive, restorative, and cosmetic dentistry services that you are likely familiar with, we offer many more advanced dental treatment options, including:
Family dentistry
One-visit dental restorations
Root Canal therapy
Dental implant tooth replacement
TMJ dysfunction therapy
Dental sedation options
ClearCorrect alignment tray braces
Sleep apnea treatment using oral appliances
Same day emergency dentistry appointments
Technology & Comforts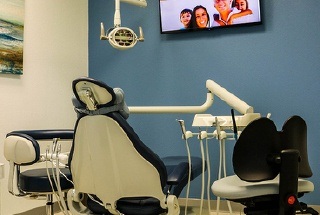 You may not think that technology is important when you visit the dental office, but our team invests in all the latest dentistry techniques and technologies to deliver safer, faster, and more comfortable dental services. In addition to using innovative technology to deliver gentle dental care, we also incorporate amenities that can help you feel more relaxed including warm blankets, pillows, and access to all your favorite shows on Netflix. If you're ever uncomfortable, don't hesitate to let our team know. We'll do our utmost to ensure you feel welcome, relaxed, and right at home from the moment you arrive.
Convenient Dental Office Hours & Location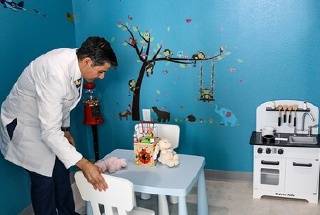 To make it easy for you to bring every member of your family to our office, we'll be happy to set aside a block of appointments to provide treatment on the same day. That means you only need to make one trip to our office. We offer a range of appointment times to fit almost any schedule, including evening appointments until 7 pm and specially scheduled Saturday visits. We also do our utmost to accommodate urgent dental care appointments on the day you contact us with a dentistry emergency. Our practice is easily accessible for patients in McKinney, Allen, and surrounding communities. We are located at the intersection of Alma Road and Stacy Road. If you have questions or need help finding us, please don't hesitate to contact our McKinney dental office team. We'll be happy to help.