Direct Bonding – McKinney, TX
We Can Revitalize Your Smile Today!
When you look at your smile in the mirror, are your eyes always drawn to the imperfections? Whether you have stubborn stains, chips, cracks, or minor gaps marring your otherwise gorgeous grin, we can use a procedure called direct bonding to revitalize your smile in as little as one appointment here at Marble Dental Care. Keep reading to learn more about direct bonding in McKinney and how it can benefit you.
What Is Direct Bonding?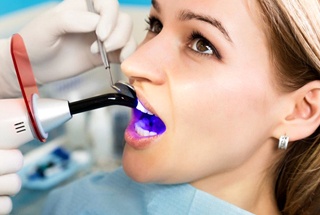 Direct bonding involves using a composite resin, which is actually the exact same material that we use for tooth-colored fillings. This substance is highly malleable and closely resembles a putty. We'll make sure to match the color of the composite resin to your existing tooth enamel so that it blends in with your natural smile.
How Does Direct Bonding Work?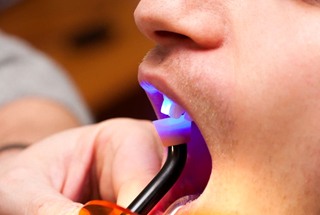 We begin the process by numbing the area we're treating. Next, Dr. Hegazin applies an etching material that helps create more pits and grooves on the surface of the affected tooth, allowing the composite resin to better adhere to it. The resin is then applied to the tooth in layers until it has achieved the perfect shape and size. The resin seeps into all the pits and grooves of the enamel, directly bonding to it (hence the name "direct bonding"). Once the material is in place, we harden it with a curing light. This creates a powerful bond between the tooth and the resin. Finally, the material is smoothed and polished, leaving you with a perfectly flawless smile.
Who Should Consider Direct Bonding?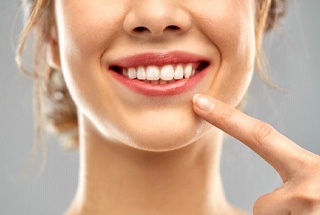 Any patient who has minor cosmetic imperfections in their smile might be a good candidate for direct bonding. Some examples of patients who would especially benefit from receiving bonding would be:
Patients who have generally adequate oral health, but whose smiles have been damaged over the years by daily wear and tear
Patients with dental fluorosis, tetracycline staining, or yellowing teeth due to the natural process of aging
Patients who wish to close tiny gaps between their teeth without springing for orthodontic treatment
Patients with minor chips or cracks in their teeth that don't affect the tooth's functionality
What Are the Benefits of Direct Bonding?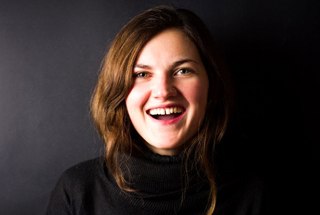 While no one treatment is perfect for every patient, direct bonding is an excellent way to correct minor cosmetic flaws for several reasons. Here are some of the benefits you can expect to reap from getting bonding:
Saved time. Direct bonding is often placed in just one appointment, eliminating the need to schedule two or more appointments and wear temporaries
Because the composite resin physically bonds itself to the tooth, you can expect it to last for years to come. In fact, direct bonding may even make a tooth stronger.
Conservative treatment. In order to place bonding, we will only need to remove a miniscule amount of healthy tooth structure, if any at all. Other cosmetic treatments, like veneers and crowns, often require that significantly more enamel be removed.
Since direct bonding can be completed in just one appointment and uses an affordable material, this procedure can fit into almost anyone's budget.
Are you tired of noticing cosmetic flaws in your smile in the mirror every day? Then contact your dentist in McKinney today to schedule an appointment for direct bonding. You won't regret it!