Smile Makeover – McKinney, TX
Give Yourself Your Dream Smile
Do you have a smile that includes a few imperfections? As small as some of the flaws may be, they can take away from your confidence. The good news is that there are a variety of cosmetic dentistry solutions available to help correct aesthetic imperfections that litter your teeth. At Marble Dental McKinney, we offer smile makeovers to transform your smile to perfection. With a custom combination of restorative and cosmetic dentistry services, you can enhance the natural beauty of your pearly whites. Schedule a consultation with us to give yourself your dream smile with a smile makeover in McKinney.
How Does a Smile Makeover Work?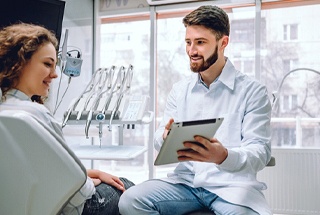 A smile makeover is simply a combination of restorative and cosmetic dentistry treatments in order to transform the function and appearance of your teeth. At your initial consultation with us, we will discuss the goals you have for your smile to determine which dental services can benefit you. It's recommended that you bring some inspiration photos as well so that we are able to better understand exactly what you're looking for and achieve your ideal results. Next, our team will complete a detailed dental exam where we'll make note of the dynamics of your face, mouth, and skin tone. After a close examination of your smile, we will put together a plan and begin working towards the final outcome.
The Benefits of Getting a Smile Makeover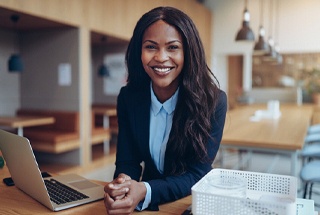 When you invest in a smile makeover, you can expect a wide variety of benefits. Here are just some of the most prominent:
Improves smile function
Better oral health
Increases confidence
More youthful appearance
Long-lasting results
Understanding the Cost of a Smile Makeover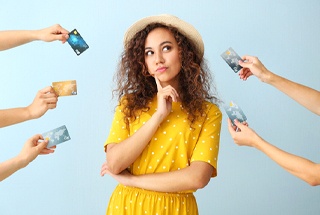 There are many different factors that need to be considered when you get a smile makeover – with cost being a very important one. Because each treatment plan is entirely customized, there is no one-size-fits-all price. One of the biggest factors that will contribute to the cost is how many treatments you will require in order to achieve your dream smile. During your consultation with us, we will discuss the estimated cost and your financial options, like our In-House Discount Plan and CareCredit Financing. We want to create the perfect plan for you that fits comfortably into your budget.