Dental Implant Failure & Salvage – McKinney, TX
Save Your Newly Rebuilt Smile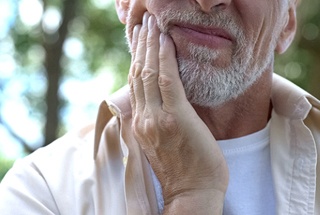 Did you know that dental implants have a 95% success rate, even 10 years after their placement? Though this makes them the most successful tooth replacement option available, there are still cases where dental implants fail. At Marble Dental McKinney, we sincerely hope that you never experience dental implant failure, but we believe it's important that you know how to prevent it as well as how to spot the warning signs of a failing dental implant. If you suspect dental implant failure, don't hesitate to give us a call! We may be able to save your newly rebuild smile with a dental implant salvage treatment in McKinney. Give us a call today to learn more or schedule your next appointment.
Why Do Dental Implants Fail?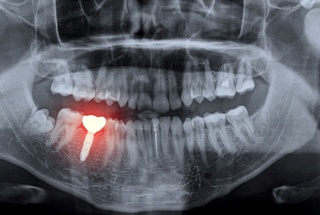 There are only three main reasons why a dental implant would fail:
Peri-implantitis: This is an infection around the dental implant, which is often caused by poor oral hygiene. The bacteria damage the supportive tissues that help hold your implant in place.
Failed osseointegration: If something interferes with your body's natural healing ability while your dental implant fuses with your jawbone, osseointegration may not be completed successfully.
Physical trauma or certain health conditions: Rarely, a serious blow to the face or a health condition such as osteoporosis or cancer can cause a dental implant to fail.
Symptoms of a Failed Dental Implant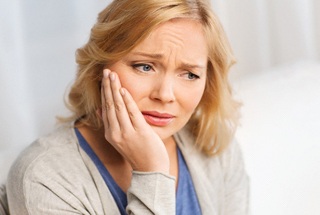 You should always be aware of the warning signs of dental implant failure, as it can occur shortly after the placement surgery or many years afterwards. If you notice any of the following symptoms, or have any concerns about your dental implant, don't hesitate to get in touch with us right away:
A loose feeling in the implant
Difficulty chewing or speaking clearly
Pain or soreness around the dental implant
Swelling or bleeding around the dental implant
How Dental Implant Salvage Works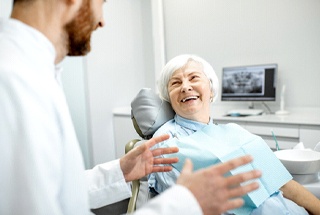 We'll see you right away if you suspect your dental implant may be failing. Once we've examined your mouth and learned about your symptoms, we'll review your treatment options. In some cases, dental implant salvage is as simple as a deep cleaning, antibiotics, or some other form of conservative infection control measure. The sooner you seek treatment, the easier it will be to successfully address the underlying issue and get your smile back on track. However, if the problem is severe or the tissues are badly damaged, we may need to remove the implant. Once we've restored your oral health with a bone graft, periodontal therapy, or other specialized services, you may be able to get a new dental implant.