Children's Dentist – McKinney, TX
For a Healthy Smile Throughout Life, Start Young
The youngest members of your family often need an extra-special touch when it comes to dental care. Dr. Hegazin and his staff at Marble Dental McKinney are keenly aware of this and always take time to make children feel comfortable and safe during a visit. Our pediatric dentistry services—including dental checkups, teeth cleanings, dental sealants, fluoride applications, and much more—have been designed to provide your son or daughter with the strong foundation they need for lifelong oral health. In an environment that always feels gentle and nurturing, our goal is to give your child a happy experience with the children's dentist in McKinney, so they always remember to have professional care for their smiles.
Infant Oral Health Care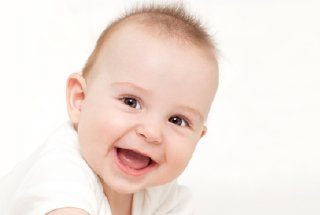 Proper care for children's smiles should begin before they even have teeth. Whether you choose to bottle or breast-feed your baby, be sure to clean their gums after each feeding. Simply take a soft washcloth dampened with warm water and wipe gently. This removes the sugars in formula or breast milk and helps accustom them to regular oral hygiene. Once that first tooth arrives, it's time to start brushing, but there's no need to use toothpaste until a child learns how to spit.
Visiting the Children's Dentist in McKinney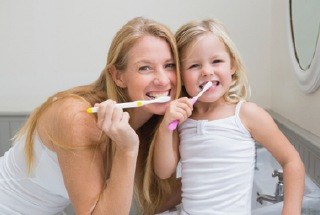 The American Academy of Pediatric Dentistry (AAPD) recommends that a child see the dentist by the time they are one year old, or within six months of when the first tooth erupts. At this appointment, Dr. Hegazin will take a quick look in your child's mouth in order to evaluate the development of his or her smile.
Once they've celebrated their second or third birthday, your children should begin to see the dentist for dental checkups twice a year just like you do. We'll examine each one of their teeth, assess the condition of their gums and "tickle" their teeth with a cleaning, too. Digital x-rays should be taken annually, so we can find spots of decay that may be in between teeth or just below the enamel surface of a tooth.
Fluoride Treatments and Dental Sealants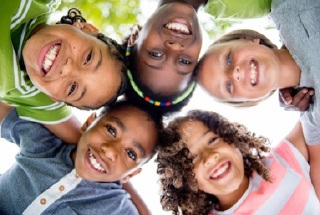 To help prevent tooth decay, we offer two types of preventive dentistry treatments for kids. First, there are fluoride applications. Fluoride--a mineral found in nature—has been proven to strengthen tooth enamel. It even helps to remineralize enamel that has been lost. Mouth trays are filled with fluoride and placed over your child's teeth for just a minute or two. The protection lasts for months.
The other preventive measure is dental sealants. Applied as a liquid plastic to the biting surfaces of your child's molars, sealants quickly harden to a solid under a curing light. Sealants are especially useful on molars because the food particles that fuel oral bacteria hide more easily in the deep pits and grooves of these teeth.
If you have any concerns about your child's teeth or oral health, please don't hesitate to call our dental office. We'll be glad to schedule an appointment.