McKinney Sleep Apnea Therapy
Breathe Better. Sleep Better. Live Better.
Sleep apnea is a widespread and chronically underdiagnosed health problem, leading to a poorer quality of life for countless struggling patients. What many people don't realize, though, is that the best solution may be to visit a dentist trained in dental sleep medicine. Here in McKinney, Dr. Hegazin strongly recommends personalized oral appliance therapy for sleep apnea sufferers with mild to moderate symptoms, or those who have tried to use a CPAP machine with no long-term success.
What is Sleep Apnea?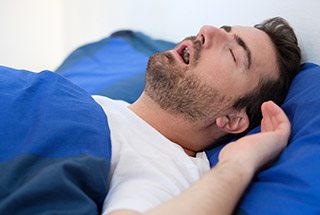 Sleep apnea occurs when a person's breathing is regularly interrupted during sleep, leading to frequent awakenings that prevent them from achieving deep rest. The most common form of sleep apnea is obstructive sleep apnea (OSA), which is specifically caused by a partial or full blockage of the airway.
Common symptoms of OSA include the following:
Regular, severe snoring
Persistent exhaustion and fatigue in the mornings
Trouble with memory and/or concentration
A sore throat upon waking
Morning headaches/migraines
Constantly using the bathroom throughout the night
Gasping or snorting during sleep (ask a bed partner or family member if they've noticed this)
If you suspect that you may be experiencing sleep apnea, please don't hesitate to tell your regular physician or visit a sleep specialist. Once you have received a diagnosis of mild to moderate obstructive sleep apnea, Dr. Hegazin will be ready to help you achieve the quality sleep you deserve.
How Does Oral Appliance Therapy for Sleep Apnea Work?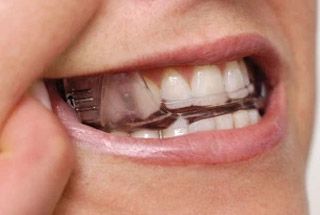 Your custom-made oral appliance from Marble Dental Care will comfortably reposition your jaw and/or tongue when worn. This will prevent the soft tissue collapse that leads to a blocked airway, reducing or even preventing the nighttime interruptions caused by sleep apnea altogether. The result? Patients will finally be able to wake up feeling well-rested and ready for the day ahead.
If you'd like to explore this option further, please contact Marble Dental Care today!