Sedation Dentist in McKinney
Sit Back, Relax, & Smile
Dental phobia is a real and widespread problem among patients of all ages. It may develop for a variety of different reasons – a traumatic experience as a child, a sensitive gag reflex, an aversion to the sights and sounds associated with the dentist's office – but the outcome is often the same. Severe fear and anxiety can result in skipped appointments and worsening dental problems that could have been averted early on. That's why Dr. Hegazin emphasizes patient comfort so strongly here at Marble Dental Care.
Whenever you visit our McKinney, TX practice, we'll take as much time as needed to create a genuinely relaxing and pleasant environment. Sedation dentistry can help with this goal, calming frazzled nerves and causing procedures to fly by much more smoothly. We look forward to helping you care for you and your loved ones' smiles without fear. Contact us today to schedule a first visit or discuss our available sedation techniques in more detail.
Oral Conscious Sedation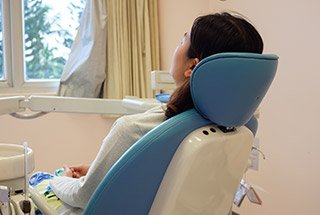 Oral conscious sedation comes in the form of oral medication that is taken at a directed time before your procedure is set to begin. While patients will remain awake throughout the appointment, they will be in such a deep state of relaxation that they may not even remember much of the experience afterward. When choosing oral conscious sedation, please keep in mind that you will need to arrange for a trusted friend or family member to bring you to and from the office.
Nitrous Oxide Sedation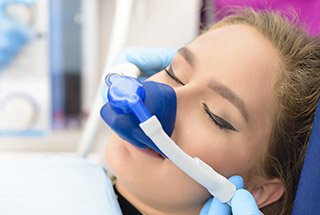 If you are interested in a milder sedative, nitrous oxide is an excellent choice that's safe for all ages. Also known as "laughing gas," it is administered through a small mask that the patient wears over their nose throughout their visit. Within minutes of breathing it in, you should feel calmer and more content. One of the biggest benefits of nitrous oxide is that the effects wear off very quickly, which means that patients are able to return to work or school without delay.