Mckinney Cosmetic Dentist
Transform Your Smile's Shine
Are you interested in achieving a brighter and more confident appearance? Cosmetic dentistry requires plenty of experience, time-tested skill, and a true sense of aesthetics – that's why trusting your smile in the capable hands of Dr. Hegazin is always a good choice. He will help you determine the ideal combination of cosmetic services that will result in your desired improvements, taking the time to ensure that your oral function and health are prioritized as well. If you would like to schedule a consultation, contact Marble Dental Care in McKinney, TX today. Our team looks forward to hearing from you!
Porcelain Veneers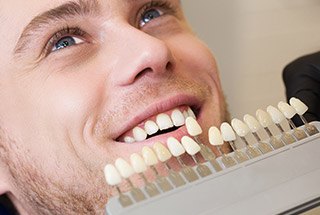 Porcelain veneers are high-quality, ultra-thin restorations that are designed to cover just the front surfaces of visible teeth. This is a very effective and highly requested cosmetic procedure because it can transform a patient's smile comprehensively instead of addressing one imperfection at a time, saving significant time and cost. The porcelain structure is also resistant against gradual staining (even more so than your natural tooth enamel), which means the improvements will last many years at a time
Learn More About Porcelain Veneers
Lumineers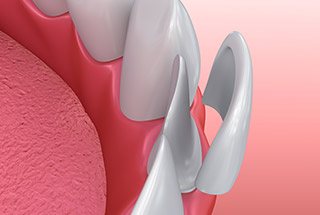 While traditional porcelain veneers have many valuable benefits for patients looking to undergo a full smile makeover, they do require a small amount of natural enamel to be removed to accommodate them. Lumineers are even thinner in nature – only around the width of a single contact lens – which allows our team to place them successfully without significantly altering the teeth. This means that patients can later return to their natural smile if they choose to do so. Dr. Hegazin will be happy to help you determine whether traditional veneers or Lumineers are the right choice for your specific preferences and circumstances during a consultation.
Metal Free Restorations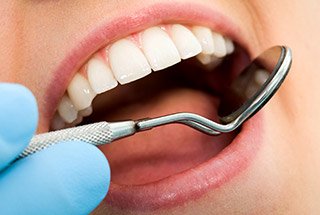 When you're in need of restorative care to rebuild a damaged, decayed, or incomplete tooth, our McKinney team will help you maintain your naturally confident appearance with high-quality, metal-free materials. These materials are 100% biocompatible, highly durable, and an exceptionally close match for tooth enamel – they even reflect light in the same way! They're also very comfortable within the mouth and should last for over a decade with the proper maintenance.
Direct Bonding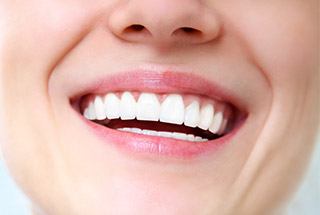 If you have experienced a minor cosmetic imperfection, such as a chip in the tooth enamel or a stubborn dark spot, direct bonding is a fast and simple way to correct the damage beautifully. Dr. Hegazin will apply lifelike composite resin to the tooth in question, carefully sculpting it in place so that it appears completely natural while also hiding any defect from view. In most cases, patients will only need to commit to one appointment when undergoing direct bonding, which helps them save valuable time as well.
Learn More About Direct Bonding
Teeth Whitening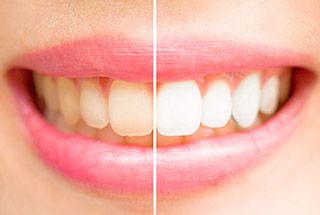 If you are unhappy with the current glow of your smile, professional teeth whitening can give your enamel a new boost of vitality. At Marble Dental Care, we offer both in-office treatment and take-home kits. In-office treatment may be ideal for patients who want results fast – we can lighten the shade of your teeth significantly over the course of just one appointment. Alternatively, take-home kits can be used in the comfort of your own home and whenever your personal schedule allows for optimal flexibility.
Learn More About Teeth Whitening
Crown Lengthening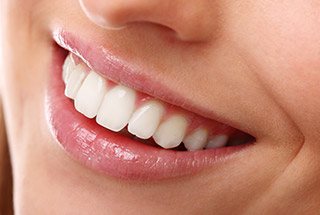 Crown lengthening may be recommended if a patient's gum tissue is overly abundant in a specific area of the mouth, unnecessarily hiding their teeth from view. This can result in an overly short or "stubby" appearance for the smile, which may harm its cosmetic value. Any excessive tissue can be carefully and comfortably removed with specialized instruments, and our team will be sure to maintain symmetry throughout the smile for optimal improvements.
Crown lengthening can also have important restorative benefits – for instance, Dr. Hegazin may need to remove tissue in order to successfully place a new dental crown over a damaged or incomplete tooth.