About Our Dental Office - McKinney, TX
A Dental Practice for Your Entire Family
At Marble Dental McKinney, our philosophy is simple: We want to build long-lasting relationships with our patients by providing exceptional dental care.
We treat patients of all ages from toddlers and above, and we particularly enjoy treating families as a whole. We offer comprehensive dental care to each patient and can perform most general dentistry procedures in the office.
We are committed to preventive dental care and work together with our patients to ensure they are always informed about their oral health and dental needs.
Our mission is to work as a team with our patients when making dental decisions so they may achieve optimal health. Using our knowledge of the most up to date health recommendations, we can support our patients as they strive to obtain their individual health goals.
We look forward to the opportunity to take care of you and your family!
Dental Emergencies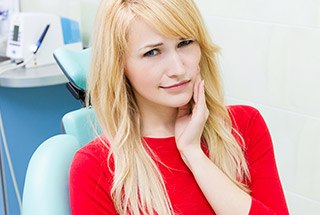 Whether you're dealing with a broken/knocked out tooth or have developed a severe toothache, you can always rely on Marble Dental McKinney to get the fast and professional attention you need. Dr. Hegazin has years of experience handling a wide variety of emergencies, and our team will ensure we're able to see you as quickly as possible so you can get relief. Dental emergencies are certainly stressful, but you can breathe a little easier knowing you have an emergency dentist in McKinney whenever you need one!
Learn More About Emergency Dentistry

Modern Comforts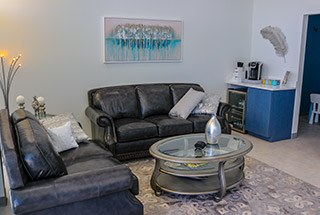 Going to the dentist shouldn't be a source of anxiety, which is why we have a number of amenities to make our office feel like an extension of your home. Here, you'll be able to enjoy warm blankets, soft pillows, and even Netflix to help your appointments fly by. And, if you need a little more help to feel at ease, we also have a number of sedation options that can make those dental nerves quickly melt away.
Committed to Community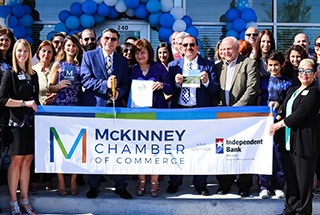 Our practice is built on a foundation of relationships, both with our individual patients as well as the community at large. Dr. Hegazin has always believed that it's important to use his skills to serve the underprivileged, so when he's not helping people at Marble Dental McKinney, you'll often find him volunteering at many local dental clinics, going on international medical missions, or serving at the local homeless shelter. He's also very involved with the McKinney Chamber of Commerce. To him, if something helps put a smile on someone's face, he's happy to be a part of it.