Full Mouth Reconstruction – McKinney, TX
Enjoy a Healthy, Functional Smile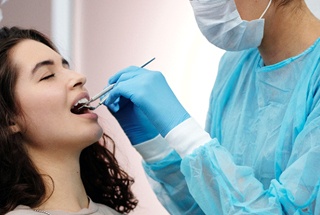 Damaged or missing teeth can affect your dental health and quality of life. Simple tasks, like eating, can be painful or embarrassing. Poor oral health can even affect your general well-being, increasing your risk of several medical conditions, like heart disease. You don't have to live with the pain, insecurities, or health complications. Your dentist can stop your pain and revamp your smile with full mouth reconstruction in McKinney.
Is Full Mouth Reconstruction Right for Me?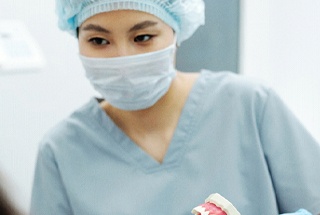 Full mouth reconstruction isn't a single procedure. Instead, it is a process that involves specific restorative dentistry treatments to improve the health and function of compromised or absent teeth. Besides restoring your dental health, your dentist in McKinney will use natural-looking solutions to give you the stunning smile you deserve.
Full mouth reconstruction can resolve several concerns, including:
Extensive tooth decay
Several chipped or broken teeth
Infected teeth
Missing teeth
Gum disease
Your dentist will examine your mouth and learn more about your goals to determine if full mouth reconstruction is right for you.
The Full Mouth Reconstruction Process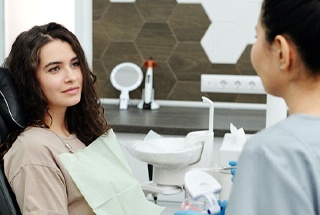 Every smile and situation are unique, so no two treatment plans are identical. Your dentist will begin by understanding your concerns and examining your teeth and gums. They may also take X-rays or impressions to have a complete picture of your oral health.
Based on the results of your consultation, they'll create an individualized treatment plan, which can involve one or more procedures, such as:
Tooth-colored fillings
All-ceramic dental crowns
Root canal therapy
Gum disease treatment
Tooth extractions
Bridges, partials, or dentures
Dental implants
Don't worry, your dentist will explain every step of your treatment and how long you can expect the process to take to feel informed about the decision you're making.
Understanding the Cost of a Full Mouth Reconstruction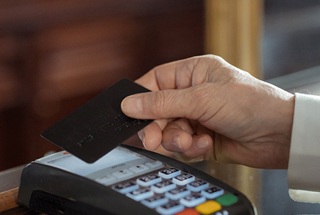 There's not a flat fee for full mouth reconstruction because cookie-cutter treatment plans can't be used. As a result, various factors affect the amount you can expect to pay, such as:
Complexity of your case
Preparatory procedures
Types of reconstructive procedures
Quality of materials
Dental insurance
We will provide you with a personal estimate and review the fees included in your plan. A member of our team will discuss your payment options to keep a healthy smile within your budget, such as:
Traditional Payments: We accept all traditional payments, including cash, checks, and credit cards.
Dental Insurance: Your dental insurance can offset the cost of certain treatments deemed necessary to your oral health, such as restorations or extractions. Depending on your plan, your insurance can pay up to 80% of the cost of restorative procedures after reaching your deductible.
Financing: You can pay for any out-of-pocket expenses using monthly installments through a third-party financing company.
Discount Plan: Enjoy reduced rates for common dental services after paying an annual membership fee.
Specials: Ask us about any current patient specials.
If you have any questions about paying for full mouth reconstruction, or you're ready to invest in the smile you deserve, contact our dental office today.
Full Mouth Reconstruction FAQs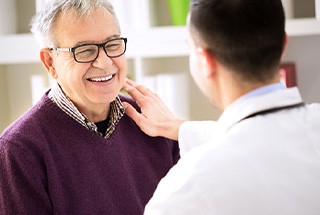 Maybe you're unfamiliar with some of the procedures that are part of your full mouth reconstruction plan. Or maybe you have some concerns about the reconstruction process as a whole. Whatever is on your mind, we want to hear it! After listening carefully to your question, we can explain what you want to know in as much detail as you need. The FAQs below cover multiple topics that might come up when you're preparing for a full mouth reconstruction.
Can I Get a Full Mouth Reconstruction If I Smoke?
If you use any form of tobacco, your dentist will need to decide whether a full mouth reconstruction can be performed. In many cases, it will still be possible, but in order to ensure that your mouth is able to heal, you may be told to stop smoking for a few weeks. Some people find it difficult to quit smoking for any amount of time, so if you need help breaking the habit, speak to your primary care physician to see what they suggest.
Will People Be Able to Tell That I Had a Full Mouth Reconstruction?
People meeting you for the first time likely won't be able to tell that you had a full mouth reconstruction performed. Our team will strive to make the results as lifelike as possible by taking advantage of natural-looking materials and advanced dental techniques.
As for people who have already seen your smile, your full mouth reconstruction could end up being very noticeable or more of a subtle change. It mainly depends on the procedures that were performed. We can discuss how dramatic you want the change to be at your initial consultation.
I've Had a Full Mouth Reconstruction – Is There Anything I Can't Eat?
After certain procedures, you might be instructed to only eat soft foods for a given period of time. This will only be temporary; you can return to a normal diet once your mouth has healed. Any restorations that might be used as part of the reconstruction process – such as crowns – will be made to be as durable as possible, so they should be able to withstand the forces of your bite while you're chewing many different kinds of foods.
Naturally, you still need to be careful when it comes to candy, soda, and anything else that's high in sugar. Avoiding such treats altogether isn't necessary, but too much sugar can easily lead to cavities and other oral health complications.
How Long Will My Full Mouth Reconstruction Last?
It's hard to give any kind of useful estimate for the expected lifespan of a full mouth reconstruction since a wide variety of procedures could be involved. That being said, the results will likely last longer if you:
Brush at least two times a day.
Floss every day.
Schedule two dental checkups and teeth cleanings a year.
Stay away from foods that can chip teeth.
Seek care immediately once you notice concerning symptoms like tooth pain.