Dental Crowns & Bridges – McKinney, Texas
Repair & Replace Damaged Smiles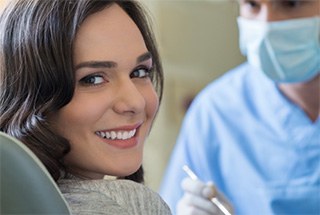 At Marble Dental Care of McKinney, our top priority is always to keep patients' smiles whole and healthy. Even the most diligent at-home tooth brushers and flossers who visit us twice a year like clockwork may not be able to avoid all dental health concerns. When you need restorative dentistry services, you can rely on our dedicated McKinney dentist and team to help you find the most conservative solutions to maintain the maximum amount of healthy tooth structure while fully restoring the natural function and appearance of your smile. Two of the most commonly used restorative dentistry solutions are dental crowns and fixed bridges. If you need to repair dental damage, call our team right away. The sooner we get to work repairing your smile, the more conservative treatment options may be available.
Dental Crowns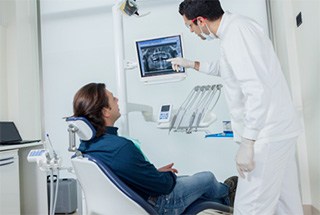 Dental crowns are restorations crafted to fit completely over the top of a damaged tooth to replace the lost structure and function. We can custom craft dental crowns from a variety of materials, but we typically recommend tooth-colored ceramic or zirconia due to their closer to natural appearance.
Fixed Bridges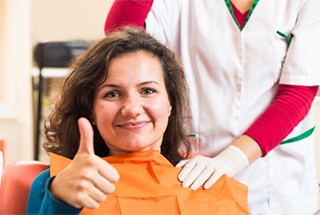 Fixed bridges are tooth replacement prosthetics used to restore smiles following the loss of one or a few consecutive missing teeth. The replacement teeth, called pontics, are fused on both sides to dental crowns. Then, teeth on either side of the gap are prepared, and the crowns are attached over the top of the prepared teeth. Once in place, the fixed bridge will seamlessly fill in the gap, leaving you with a healthy smile.
The Dental Restoration Process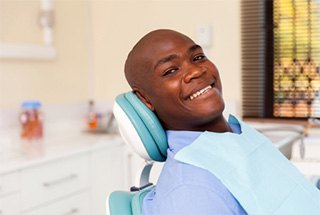 Both dental crowns and fixed bridges are placed over the course of two trips to our dental office. At your initial visit, we'll prepare the tooth by removing damaged structure, or in the case of a fixed bridge, the teeth are prepared by removing a small amount of surface enamel to accommodate the addition of a dental crown. Once teeth are prepared, we capture impressions that will be used by the dental lab to craft your custom dental crown or bridge. Until the final restoration is completed by the lab, we'll place a temporary crown or bridge to protect the prepared teeth. When we receive the final product from our lab, you'll return for your second appointment. On this shorter second visit, we'll exchange your temporary for the final, custom dental crown or bridge.
Implant Supported Crowns & Bridges
In addition to traditional dental crowns and fixed bridges, we're also happy to offer a wide variety of dental implant supported tooth replacement options, including implant-retained crowns and bridges. Unlike dental bridges that just replace the visible parts of the tooth, an implant supported dental crown or bridge restores the tooth roots and the crown, leaving you with a healthy smile that's close to your lost natural tooth structure.