Cost of Dental Emergencies – McKinney, TX
Compassionate Care at the Right Price
You may not care very much about the cost of treating a dental emergency while you're in the middle of experiencing the pain and trying to protect your lost or damaged tooth. Sooner or later, though, you will have to start thinking about how much you'll need to pay for your care, no matter if you require a simple procedure such as a filling or a more complex treatment such as a root canal. Dr. Hegazin and the rest of our team here at Marble Dental Care are here to provide all the resources you need to make emergency care affordable. Call us today to learn more about your options.
What Factors Can Influence the Cost of Emergency Care?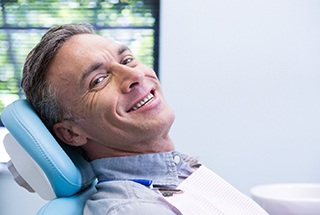 The circumstances of a dental emergency can vary greatly from one patient to another, and each patient needs unique treatment to address the problem. As a result, the cost will also differ. Factors to consider include:
Location: If the office is located in a place where the cost of living is high, treatment will generally be more expensive as a result.
Insurance: A good insurance plan will minimize your out-of-pocket cost.
Type of Treatment: Dental crowns do not cost the same as multiple implants, and an extraction will have a very different price point than a simpler procedure. Not only do each of these treatments have their own costs, but they receive differing levels of coverage from insurance companies.
Financial Options Available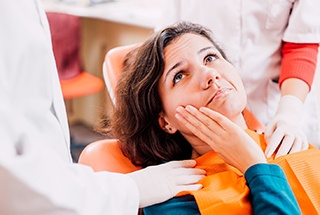 Although we know cost may be a concern for you, if you're experiencing a dental emergency, you should not postpone getting treatment. Doing so will only allow the problem to worsen and cause more damage or pain. At Marble Dental Care, we have several options to help you save money. We accept dental insurance and Medicaid and even offer our own in-house savings plan. In addition, we can help you apply for financing to divide the cost into easy monthly payments.
Importance of Scheduling a Consultation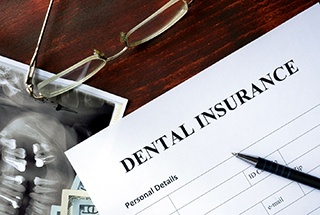 Having a consultation done as soon as you realize that you're suffering from a severe oral health problem will go a long way towards narrowing down the cost of your care. Dr. Hegazin will carefully check your mouth to see how serious the problem is and give you an estimate of the final price. He can also tell you how much you can expect your insurance to pay for treatment; minor procedures are often covered by as much as 80%, but for major services such as extraction or a root canal, insurance will normally only be willing to cover half the cost.
Special Offer for Emergency Exams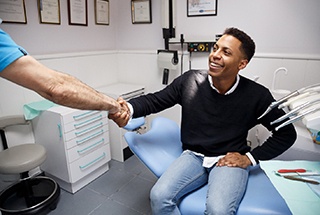 In order to ensure that you and your loved ones will be able to get expert care at the time when it's most needed. Marble Dental Care is offering a special on emergency dental examinations. To learn more about this offer and how to claim it, please click here.