March 30, 2019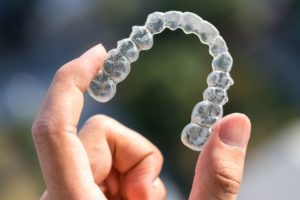 Modern dentistry offers a number of ways to treat orthodontic problems. Two of the more common options include traditional braces and ClearCorrect in McKinney. Of these two, which offers the most advantages? Let's look at the features and considerations of each.
Traditional Braces: The Classic Choice
Metal braces have been around in one form or another for well over a century. In that time they have helped millions of people to enjoy better oral health. But traditional braces come with drawbacks such as these:
Appearance issues: many people, especially adults, object to the high-profile, metallic look of traditional braces.
Lifestyle limitations: because metal braces are non-removable, the patient must adjust his or her lifestyle to fit around the product. This may mean giving up certain foods or avoiding activities such as singing or public speaking.
Discomfort: many people find traditional braces uncomfortable, sometimes even painful.
ClearCorrect: The Modern Choice
 The disadvantages of traditional braces inspired dental researchers to go back to the drawing board. The result is ClearCorrect, an approach to alignment therapy that offers patients enhanced convenience, a freer lifestyle, and a more comfortable treatment experience.
A Better Way to Treat Orthodontic Problems
Here's why most patients prefer ClearCorrect:
No more metal: ClearCorrect aligners are made from a clear acrylic material for a low-profile appearance. Most observers will never notice you're wearing them.
Freedom to live your life: ClearCorrect users can remove the product as needed in order to eat, brush, floss, and perform other daily activities.
Ease of care: caring for your ClearCorrect aligners is easy. You should also brush the aligners daily with a soft bristle toothbrush and keep them in the storage case when not in use. You should also safeguard the product from heat sources, pets, and small children.
No restrictions: ClearCorrect aligners make traveling easy. They weigh almost nothing and are easy to tuck into a backpack or piece of carry-on luggage.
Phased treatment: simply wear the product as directed by your dentist until the course of therapy is complete. ClearCorrect is available in series of six, 12, or unlimited numbers of aligners to match virtually every oral profile.
 Misalignment is a Problem You Should Never Ignore
Whether you choose ClearCorrect aligners or traditional braces, it's always important to seek professional care for misaligned teeth. Otherwise you may be setting yourself up for problems such as these:
Tooth decay and gum disease: misaligned teeth present uneven and irregular surfaces that give cavity-causing bacteria plenty of places to hide. Brushing and flossing can become arduous chores.
Head, neck, and back pain: unresolved orthodontic problems can contribute to conditions such as tension or migraine headaches, sore back, and TMJ disorder. These problems generally grow worse unless they're treated.
Social awkwardness: people with misaligned teeth often feel less confident, a problem which has consequences in both personal and professional settings.
Your smile is too important to ignore. Talk to your dentist in McKinney about your orthodontic treatment options during your upcoming appointment. You'll soon be on your way to better and brighter days.
About the Author
Dr. Zack Hegazin has been practicing dentistry for over a decade. He combines professional skill with a caring attitude to deliver a positive, effective treatment experience for his patients. You can reach his office online or by calling (214) 592-0441.
Comments Off

on ClearCorrect in McKinney vs. Traditional Braces: Which is Better?
No Comments
No comments yet.
RSS feed for comments on this post.
Sorry, the comment form is closed at this time.