July 23, 2019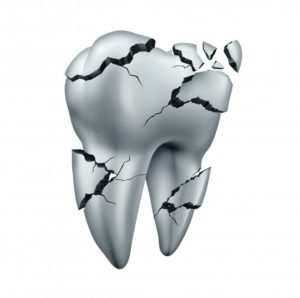 You've had a long day at work, so you're relaxing with some nice crunchy chips and a movie. You take a bite and notice that something feels a lot thicker than a chip. You spit out what's in your mouth to discover that a piece of your tooth has chipped off! What should you do? First things first, call your emergency dentist in McKinney. Keep reading to learn what to do after that.
What to Do When You Chip a Tooth
First and foremost, you should call your dentist in McKinney and let them know that your tooth is broken. The office staff will do everything in their power to see you as soon as possible. If you wait too long to see your dentist, the tooth could become even more damaged and more vulnerable to infection, which could lead to loss of the tooth.
How to Deal with a Chipped Tooth at Home
If you can't see a dentist right away, there are a few things you can do at home, such as:
Take an over-the-counter pain reliever if you are in pain.
Rinse your mouth with saltwater to decrease the risk of infection.
If your tooth has a jagged edge, cover it with sugarless chewing gum to prevent it from poking the soft tissues in your mouth.
If you have to eat, stick to soft foods and don't bite down with the chipped tooth.
How Your Dentist Will Treat Your Chipped Tooth
Your course of treatment will depend on the extent of the damage. Here are some ways your dentist might treat your chipped tooth:
Filling or Bonding
If you've only chipped a small piece of enamel, your dentist might just repair it with a filling. If it's a front tooth, your dentist may apply a tooth-colored composite resin in a procedure called bonding. They will use a special gel to sculpt the tooth back into the desired shape, then use an ultraviolet light to quickly harden the material.
Veneers
If you've chipped the front surface of a front tooth, your dentist may suggest veneers. Made of porcelain or composite resin, veneers are thin shells that are placed over the front of your tooth using a special cement. They can be custom shaded to blend in with the rest of your smile.
Dental Crown
If enough of your tooth has been chipped off, your dentist might attach a crown or cap to protect it from further damage and improve its appearance.
No matter how your tooth was damaged, it's always important to call your emergency dentist first thing. From there, they can figure out what treatment you need and potentially save your tooth from being hurt again in the future.
About the Author
Dr. Zack Hegazin achieved his dental degree from Loma Linda University in California. He has also received the OKU Award for Excellence. He is a member of several professional organizations, including the American Dental Association, the American Academy of General Dentistry, and the North Texas Dental Society. To learn more about how he can treat your dental emergencies, click here or call (214)-592-0441.
Comments Off

on Your Emergency Dentist in McKinney Talks What to Do If You Chip a Tooth
No Comments
No comments yet.
RSS feed for comments on this post.
Sorry, the comment form is closed at this time.