October 25, 2019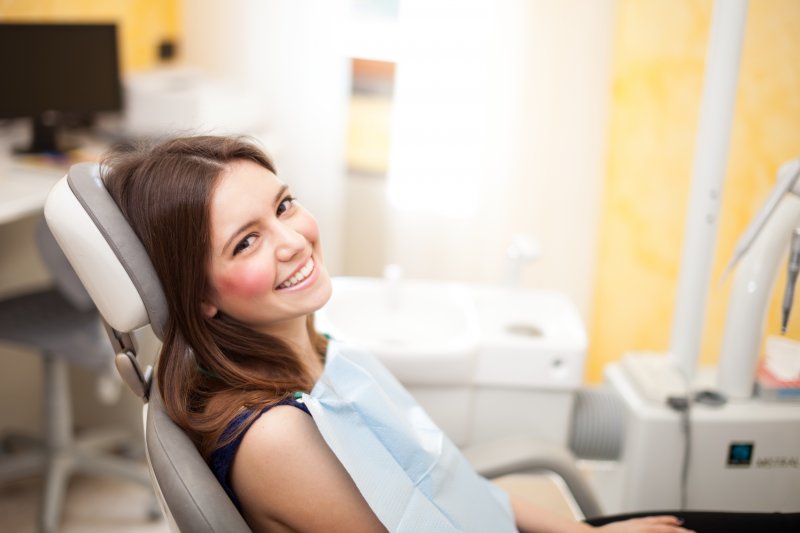 Statistics show that the majority of American adults suffer from some form of periodontal disease, which is the infection and inflammation of the gum tissue. The primary cause of the condition is a failure to keep the teeth and gums clean, which is why dentists around the country have joined forces to recognize October as National Dental Hygiene Month. As you continue reading, learn how you can protect you and your family from any troublesome cavities, and discover the value of visiting a local dentist for dental checkups in McKinney!
How Bacteria Can Threaten Your Oral Health
Inside your mouth, countless bacteria are always present. When you eat food or drink any beverage other than water, tiny particles are left behind that attract the microorganisms. If the remaining debris isn't removed, the bacteria will begin to accumulate, feed on the leftovers and rapidly multiply.
Over time, this can lead to plaque buildup on the teeth and beneath the gum line, which can compromise your oral health. By being proactive, though, you can protect yourself.
The Purpose of National Dental Hygiene Month
When you correctly and consistently brush and floss your teeth, it helps to remove the potentially-harmful food and beverage leftovers, bacteria and plaque that, untouched, could lead to periodontal disease and a host of other dental health issues. Here are some tips on how to better manage your oral health:
Use a toothbrush with soft bristles.
Brush and floss at least two times a day.
Drink water after a meal to flush your mouth of any remaining debris.
Clean your tongue thoroughly every time you perform dental hygiene.
The Role Your Dentist Plays in Your Oral Health
Dentists agree that, at a minimum, you should visit for preventive care semi-annually. Each appointment for a checkup and teeth cleaning in McKinney will help to clear away stubborn plaque and tartar that can't be removed with conventional toothbrushing.
The first visit starts with X-ray images being captured, followed by a thorough cleaning and examination conducted by a dental hygienist. He or she will be looking for any signs of tooth decay and to evaluate the condition of your gums. The dentist will then follow up with another examination to spot any malocclusion (poor bite) or other issues.
The visit will conclude with a consultation with the dentist where the condition of your oral health will be discussed, so that you'll be aware of your status. At this time, the dentist will also explain what you can do to upgrade your oral health, which may include tips on how to brush and floss more efficiently.
All of the above are simply theoretical, though, until you take action. Start by contacting your dentist in McKinney today to schedule your first visit!
About the Author
Dr. Zach Hegazin earned his dental degree from Loma Linda University. Over a decade later, he's still excited about helping patients upgrade their oral health. Dr. Hegazin encourages his patients to be proactive about protecting their teeth and gums at Marble Dental Care, and he can be reached for more information through his website.
Comments Off

on National Dental Hygiene Month – A Time to Boost Your Oral Health!
No Comments
No comments yet.
RSS feed for comments on this post.
Sorry, the comment form is closed at this time.