January 5, 2020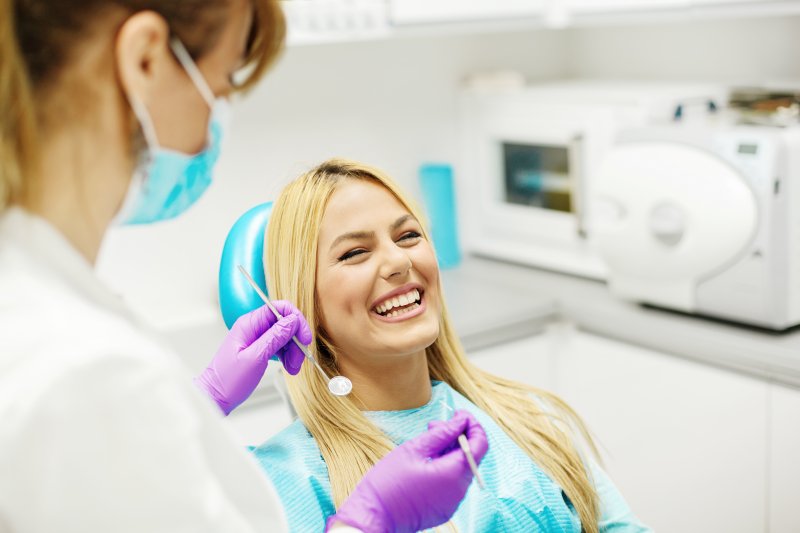 It's customary to make hopeful resolutions that help to set your trajectory for the new year. Just don't forget to include your oral health in the mix. This is important because it will have an impact on how enjoyable the next 12 months will be. If you're curious as to how your oral health can affect your life, then continue reading as a local dentist explains the importance of a checkup and teeth cleaning in McKinney!
Why Your Dental Health is So Important
It's no secret among health professionals that the condition of your oral health can affect your total wellness. That's because when the blood that permeates your gums becomes infected, plaque and inflammation can spread to other parts of your body. In addition to placing you at risk of cavity development, gum disease and tooth loss, dental negligence can leave you more vulnerable to the following serious health threats:
Hypertension
Stroke
Heart Disease
Liver Dysfunction
Oral Cancer
Pancreatic Cancer
Diabetes
To protect yourself and get off to the right start this year, now is the time to commit to excellent oral health.
Simple Steps You Can Take
Improving your oral health isn't complicated. Here are a few things you should be doing:
Practicing consistent dental hygiene, which should include brushing and flossing at least two times a day
Monitoring your sugar consumption to decrease the chance of cavities developing
Using your teeth properly and avoiding treating them like tools to open packages or chew ice
With these pieces of the oral health puzzle in place, there is still one more vital step you can take to boost your oral health this year.
The Importance of Visiting Your Dentist
If you want to avoid complex dental treatments or any unnecessary suffering, then it's vital that you take action at the start of the new year to turn your oral health around. Don't take on this challenge by yourself, though. Your local dentist is a top-notch ally to have in your corner.
When you visit every six months for a cleaning and dental checkup in McKinney, you can rest assured that any budding issues can be identified, and a plan of action developed to treat them. These appointments also provide an opportunity for you to become better educated about your oral health, which may include improved hygienic practices, better food choices and treatment suggestions.
There is no time like the present to make the changes that you need. Contact your dentist in McKinney today to request a visit, and prepare to enjoy your best year ever for dental wellness!
About the Author
Dr. Zack Hegazin is a graduate of Loma Linda University in California. To ensure that he can provide the best in care to his patients, he has taken hours of continuing education. Additionally, Dr. Hegazin maintains professional affiliation with such organizations as the American Academy of General Dentistry and the North Texas Dental Society. He helps his patients kick-off the new year with excellent oral health at Marble Dental Care, and he can be reached for more information through his website.
Comments Off

on Why Your Teeth Should be Included in Your New Year's Resolutions!
No Comments
No comments yet.
RSS feed for comments on this post.
Sorry, the comment form is closed at this time.