May 15, 2020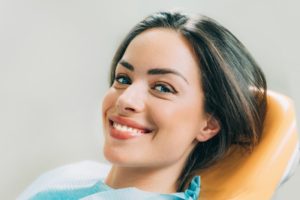 If you're looking for exceptional dental care while COVID-19 is a risk, you may be worried about safety. However, you can enjoy peace of mind in knowing that your dentist in McKinney is taking 26 steps in addition to their normal cleaning routine to ensure the safety of their patients. Out of all these precautions, there are 4 significant safety measures that help patients and staff feel comfortable, relaxed, and secure while in the practice. Read on to learn about these 4 vital actions your dentist has in place.
The Right Personal Protection
If you've been following recommendations on how to prevent the spread and risk of COVID-19, you probably know that the N95 mask is the standard for personal protective equipment. Your dentist and their staff will be wearing these masks accompanied by face shields. While you may not be used to seeing your dentist utilize these types of personal protection in the past, it's one of the most important steps they can take to decrease risk of the Coronavirus.
Cleaning After Each Appointment
Your dentist already made sure that regular cleaning was a part of the daily routine, but now with spaced out scheduling, the staff can take extra time to clean and sanitize all patient areas to eliminate the possibility of germs spreading. They use disinfectant approved by the CDC to clean areas like the dental chairs, bathrooms, and any other places patients and staff may encounter.
Team Health Checks
One of the COVID-19 symptoms that is most easily identifiable is a fever, which is why your dentist is now employing no touch temperature checks for staff and patients before entering the practice. This is a simple way to keep the dental office free of possible virus while keeping the dentist and their patients as safe as possible.
Virtual Waiting Room
Another major step your dentist is taking to decrease risk of COVID-19 is by social distancing. With the help of technology, your dentist now has online check-in's, allowing you to wait for your appointment in the safety and comfort of your vehicle. Simply check in to the virtual waiting room and your dentist will notify you when it's time to come in for your appointment. This eliminates unnecessary contact between patients, you won't need to be in the office more than you need to, and it also allows your dentist and their staff some time to prepare in between each patient.
Now that you know more about the amazing safety steps your dentist is taking, you can feel comfortable, relaxed, and confident if you or a loved one needs care during this uncertain time.
Meet the Dentist
Dr. Zack Hegazin understands the risk of COVID-19, which is why he has taken 26 advanced safety precautions to ensure that his practice is one of the safest locations in McKinney. If you're ready to schedule an appointment, don't hesitate to contact him through his website or by phone at (214) 592-0441.
Comments Off

on The 4 Vital Steps Your Dentist is Taking for Ultimate Safety
No Comments
No comments yet.
RSS feed for comments on this post.
Sorry, the comment form is closed at this time.