September 21, 2020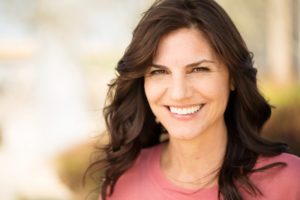 If you're on the hunt for a new dentist, cost is probably one of the main factors you're keeping in mind. During your search, you may come across a potential dentist who is out-of-network with your insurance. They may have a state-of-the-art practice, offer services you're looking for, and have certain discounts, but there are some things to keep in mind if you're thinking about going out-of-network. Read on to learn the 4 reasons why you should always try to choose an in-network dentist in McKinney!
#1. Losing the Health Plan Discount
When your insurance company accepts a dentist into their network, part of the process is negotiating discounted rates for dental services. However, by going out-of-network, you won't be protected by the automatic savings you'll get from your insurance provider. When they are out-of-network, this essentially allows a practice to charge you whatever they want.
#2. Higher Share of the Cost
Your share of the cost refers to your deductible, co-insurance, or copay, which you must pay for dental services before your coverage kicks in. When you go out-of-network, your share of the cost increases. The only way to know how much is based on the type of insurance that you have. In many cases, HMO plans may not cover out-of-network dental care at all. Some PPO plans may cover part of your treatments, but it will be less than if you visited an in-network dentist.
#3. You Can Be Balance-Billed
By using an in-network provider for dental care, your dentist in McKinney has agreed to not bill you for anything other than your normal fees like deductibles and copays. The key here is that your dental insurance has agreed to pay for any extra costs unforeseen to you. However, by going out-of-network, the provider can charge you whatever they want, and they can bill you for leftover expenses even after your insurance helps out with certain costs. This can cost you thousands of dollars in some cases, and it's known as balance billing.
#4. No Out-of-Pocket Maximums
Your dental insurance puts a cap on your out-of-pocket expenses to prevent you from overspending on dental care. Out-of-network practices don't do this, so they can stick you with a huge bill that your insurance won't cover.
Nobody likes to think about insurance, especially if you're looking for a new dental practice. Taking the time to find an in-network dentist will be more than worth it thanks to the savings you'll enjoy at each visit.
Meet the Dentist
Dr. Zack Hegazin believes in providing high quality dentistry that is also affordable, which is why he is in-network with all most all major insurance providers. Plus, he offers alternative financing options to ensure that patients with all budgets can visit his practice. If you have any questions, he can be reached through his website or by phone at (214) 592-0441.
Comments Off

on Why You Should Think Twice Before Seeing an Out-of-Network Dentist
No Comments
No comments yet.
RSS feed for comments on this post.
Sorry, the comment form is closed at this time.